Moving and Storage in Saddle River, NJ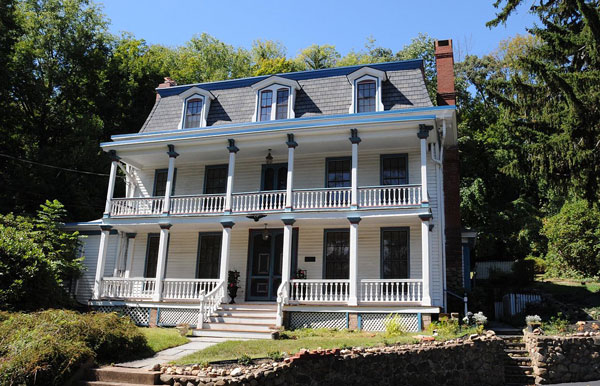 Saddle River, NJ is a borough that began in 1675, when the Lenni Lenape tribe of natives sold a large amount of land to Albert Zabriskie. Zabriskie then sold the land to Thomas Van Buskirk, who built the first house that began the settlement. That house still stands today, showing Saddle River's dedication to historical preservation.
The American Revolutionary War was particularly harrowing for the early residents, who were primarily Dutch. They didn't think it was "their issue" to be involved with, but both American and British troops thought otherwise. Both sides would often march through, setting up camp right in the middle of town and raiding the residents for food. Despite this, though, the town went right back to growing as soon as the war ended. Now, it is a suburb of New York City, and is mostly residential. However, it has never allowed itself to become a generic bedroom community. Its dedication to historic preservation ensures that it remains a rich and unique area.
Moving to or From Saddle River
If you move to Saddle River, you will find yourself with easy access to the big city, while enjoying a slower pace in the historic New Jersey borough. We can make the transition easy with our full-service moving options, or just take some of the work off of your hands with our truck transport service. Either way, you'll enjoy having professionals on the job to safely transport your personal belongings.
You'll find that there's no problem if your new location isn't quite big enough to fit everything from your old home into it. As part of our moving services, we offer storage Saddle River NJ residents need for these occasions. Just let us know which things should go to your new home, and which items need to go into storage, and we'll make sure that everything is delivered to the proper place.
Saddle River, NJ was founded back in the pioneer days
The borough retains many historic buildings from that era, giving it a nicely unique feel
Our professional movers make it easy to come to live in Saddle River
We offer storage too, so there's no need to worry about fitting all of your belongings into a new home
Get a Moving Quote Today
To get a quote on our services, just give us a call here at Tiger Moving & Storage or fill out the form on our site. We pride ourselves on being among the best of the moving companies Saddle River NJ has, and will be glad to show you the range of services that will make your transition hassle-free.