Moving and Storage Service in Lyndhurst NJ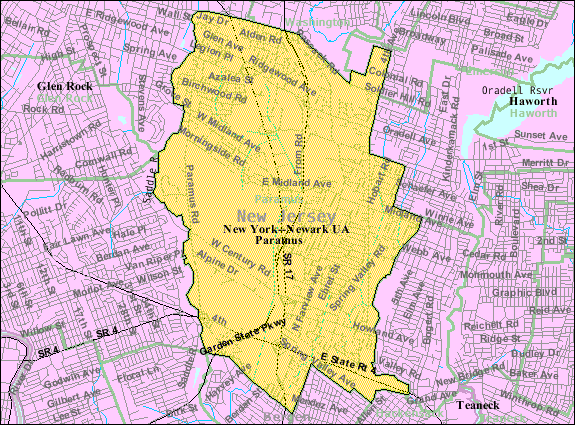 A growing community with intriguing history, Lyndhurst NJ was initially established in 1907, named after the British Lord Lyndhurst. A picturesque community, Lyndhurst's most remarkable feature is the surrounding scenery: residents are able to explore Riverside County or Branch Brooks Parks, and the local government has worked to ensure that the natural beauty remains unspoiled.
Short Distance Moves, Long Distance Moves, and Storage in Lyndhurst NJ
Tiger Moving and Storage provides trustworthy, reliable moving services to the Lyndhurst NJ community, for short and long-distance moves — get your items packed and loaded for you, have your boxes neatly labeled, and concentrate on your other priorities. Whether you're moving immediately or you're planning for the weeks to come, you can get a competitive quote for complete moving services now.
In addition to moving services, Tiger Moving and Storage will also store your items. You can have your boxes and furniture stored until you find a new home or apartment, or negotiate a particularly complex long-distance move.
Book Your Moving and Storage Service in Lyndhurst Today
Moving is already stressful. Hiring qualified NJ movers in Lyndhurst will let you concentrate on other things, while all of your most important possessions are moved on your behalf. If you don't know where you're going yet, moving and storage services can give you some time to consider your options and find the best solution for you.
Tiger Moving and Storage offers best-in-class moving services, with friendly, professional movers and state-of-the-art equipment, all intended to make your move fast, easy, and risk-free. Not all moving companies in Lyndhurst have access to climate-controlled storage, but Tiger does.
Contact Tiger Moving and Storage Today
If you need New Jersey movers in Lyndhurst, Tiger Moving and Storage can help. Contact Tiger Moving today to schedule an appointment — and get a consultation on the fastest, easiest way to move.
A large, rural, and scenic township, Lyndhurst has something to offer for everyone.
With a continually growing population, Lyndhurst residents frequently need the help of a moving or storage company.
Tiger Moving maintains a climate-controlled storage center in Parsippany, NJ for all your storage needs.
Tiger Moving and Storage can begin moving your possessions from state to state, or put your items in storage until you've solidified your travel plans; it's all up to how you want to move. Contact us today to get started.