Moving and Storage Companies in Butler NJ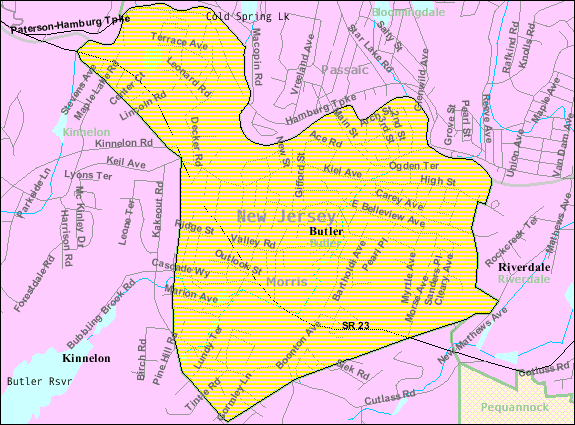 Are you looking for New Jersey movers in Butler NJ? Named after Richard Butler in 1881, Butler NJ was initially a commercial site and the location of The American Hard Rubber Company. Home to The Butler Museum, an exhibit of Butler's own history, and a number of quaint amenities, Butler NJ remains a respite from more fast-paced cities. Of course, that also makes it more challenging to find a reliable moving and storage company.
Trustworthy NJ Movers in Butler NJ through Tiger Moving and Storage
When you hire movers, you need a company that you can trust. Tiger Moving & Storage offers friendly, professional service, with highly trained and skilled movers who will make sure that your move is completed perfectly and on time.
Whether your move is short distance or long distance, Tiger Moving & Storage can pack and label your things, and even store them until you're ready for them. With competitive quotes and a flawless reputation, Tiger Moving & Storage is your one-stop resource for all your storage needs.
Get the Moving and Storage Services You Need With Tiger Moving and Storage
With a moving and storage company, you can ensure that your move to, from, or within Butler NJ runs smoothly, without having to worry about shipping your own things or getting to your new destination within a specific timeframe.
Professional movers can help you move large, cumbersome items without potentially damaging them, and they can make sure that your most prized items arrive safely and on time. Don't want to do your own packing? No problem. Tiger Moving & Storage can do all of it for you and even label everything clearly and consistently, so unpacking in your new home isn't a chore.
Get Responsible, Reasonable Moving Services With Tiger Moving and Storage
Tiger Moving provides professional, fast, and friendly moving services in and around Butler NJ. It doesn't matter how large your move is or what your time frame is: we can help.
Contact us today to schedule your services, whether you need to be out of your place right now or whether you're just looking for quotes for the next few months.
Tiger Moving has well-trained, professional employees and state-of-the-art equipment to make your move easy.
If you need storage before, after or during your move to Butler NJ, Tiger can help.
Whether moving in or out of Butler NJ, you may need the help of a professional moving and storage company you can trust
As one of the most responsible and reliable moving companies in Butler NJ, we pride ourselves on being able to deliver best-in-class service no matter what you need moved or where you need to move it.
We can keep your items in storage or drop them off directly — and we'll work with you to make sure that everything you own is fully protected. Contact Tiger Moving & Storage today.