Moving and Storage Services in Randolph, NJ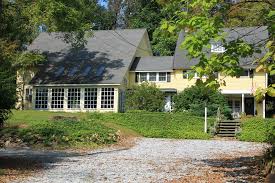 Randolph, NJ, is a historical town with a bright future in Morris County, NJ. The town was home to the state's first iron mine, and as part of the New Jersey Highlands, boasts many beautiful lakes and wooded areas.
Even if you've found the perfect place to move to, moving is exciting, challenging, and sometimes frustrating. Even if everything goes well, it will still leave you exhausted when it's all said and done. However, there are almost always a few bumps in the road — something valuable breaks or something gets lost or forgotten. This can be terribly frustrating. If you have an upcoming move to, from or within Randolph, NJ, consider hiring an experienced moving company to help you. This allows the move to go as smoothly as possible from start to finish. Here's are some more benefits of working with a moving and storage service in Randolph, NJ
Help with Heavy Lifting
One of the hardest things about moving is the heavy lifting. It's physically demanding to move couches, dressers, tables, desks, and heavy boxes full of books, dishes, and more. If you're moving alone or with just your family or a few friends, you're going to be lifting a lot. Many people are physically unable to lift furniture and boxes, but even if you are, it will leave you drained at the end of the move. You don't have to do it alone – movers are here to help!
Your Property Is Safe and Insured
When you work with reputable moving companies in Randolph, NJ, your items are safe and insured. In the rare case that something is lost or broken, you are compensated. This takes a huge stress off your shoulders in an already chaotic time.
Eliminate Multiple Trips and Forgotten Items
Movers can help you eliminate forgotten items and multiple trips. They have the equipment and trucks needed to get the job done in a single trip, saving you both time and money.
Unpacking Is Easier
When professional movers unload your items, you can designate what rooms furniture and boxes should go in and the movers will take them there. It's much easier to unpack when your kitchen boxes are already in the kitchen and your bathroom boxes are already in the bathroom.
Contact Tiger Moving & Storage Today
Tiger Moving & Storage is a professional moving company in Randolph, NJ. We know how intimidating and difficult moving can be, and we're dedicated to providing our customers with tailored services designed to fit their specific needs. We are family owned and operated and strive to make moving easier for individuals and families across New Jersey.
Whether you're moving locally or long distance, we have the experience, resources, and equipment necessary to help you move as quickly and easily as possible. Contact us today to learn more about our options at (973) 227-5250.